On this page you can read about what is new in the CropTailor universe!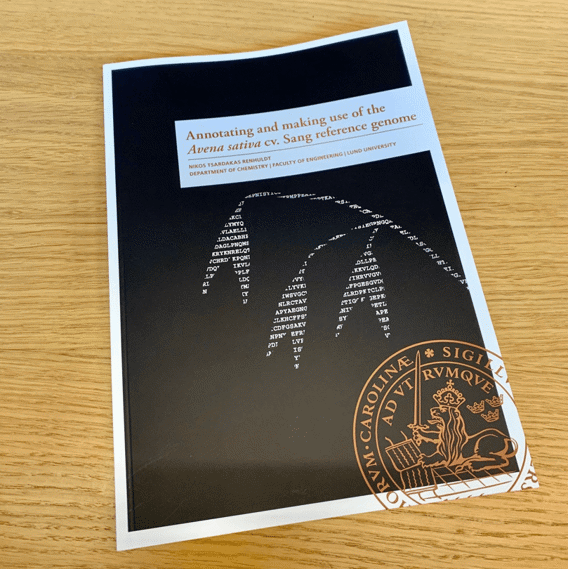 2023-09-01: Oat Genome Annotation
We were happy to attend Nikos Tsardakas Renhuldt's dissertation defence this Friday and wish to congratulate him on his very fine work!

Nikos has been instrumental in creating the annotation for the hexaploid oat genome CropTailor sequenced in 2018. We are also glad to see how useful CropTailor's mutagenized oat population has been in the research connected to the genome. In Paper 1 of the dissertation, the Nature paper about the oat genome (Kamal et al., 2022), a CropTailor mutant line (CT-line) with a glossy wax phenotype was used to demonstrate a use-case of the annotated reference genome (p,117-118). Another CT-line which CropTailor, during one of our field trials in 2017, had identified as having a distinct short kernel phenotype was used for the basis for Paper 3 in the dissertation.
Both these examples help to illustrate how CopTailor's CT-lines exhibit interesting observable phenotypic traits which enable us to do not only genotype-to-phenotype trait discovery but also phenotype-to-genotype discovery.

Nikos Tsardakas Renhuldt's dissertation 'Annotationg and making use of the avena sativa CV. Sang reference genome' (2023) can be found here:
https://lup.lub.lu.se/search/publication/b78ea485-ea58-4b36-8451-2cb028e769b7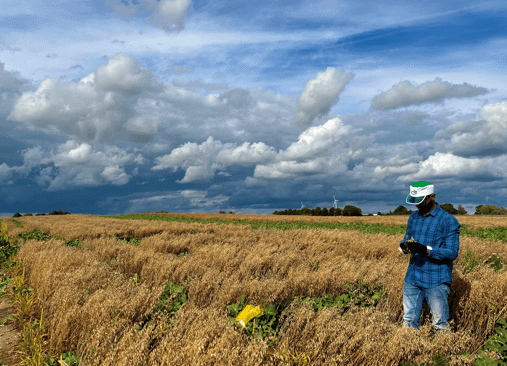 2023-08-24: Harvest
We have now harvested our 2023 field material, picked panicles in the field, and will start to analyze all the samples. Exciting times!
CropTailor on the 2nd Food Oat Conference
In June during the 2nd Food Oats Conference Andreas Hansson, Deputy CEO and Research Director of CropTailor, will give a talk about CropTailor's research and development called 'On a random but regional walk towards better oats'. Also, CropTailor CEO Alf Ceplitis will give a talk on 'Using genomics for efficient oat cultivar development'.
Dates for the conference is the 19-21 of June. More information can be found at ScanOats website https://foodoatsconference.com/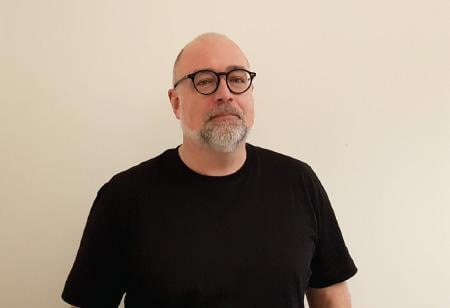 A Message From CropTailor CEO, Alf Ceplitis, About the Year 2022
For Crop Tailor, 2022 has been a tremendously successful year! We have been instrumental in delivering the first complete genome sequence of cultivated oats, we've had our first health-promoting oat variety officially approved, and we have discovered entirely novel functional genetic variants controlling important traits such as soluble fibre content (super good for your health) and seed size (a potential yield component). Next in our Allele Mining pipeline are protein content, cadmium uptake, arabinoxylan content, nematode resistance, early maturity, and much more. In addition, we were named one of the "Top 10 Genomic Solution Companies in Europe/UK" by the Life Sciences Review magazine (click here for link). All of this is testament to my wonderful team's enthusiastic and dedicated work to increase the cultivation and consumer value of oats, to the benefit of people and planet!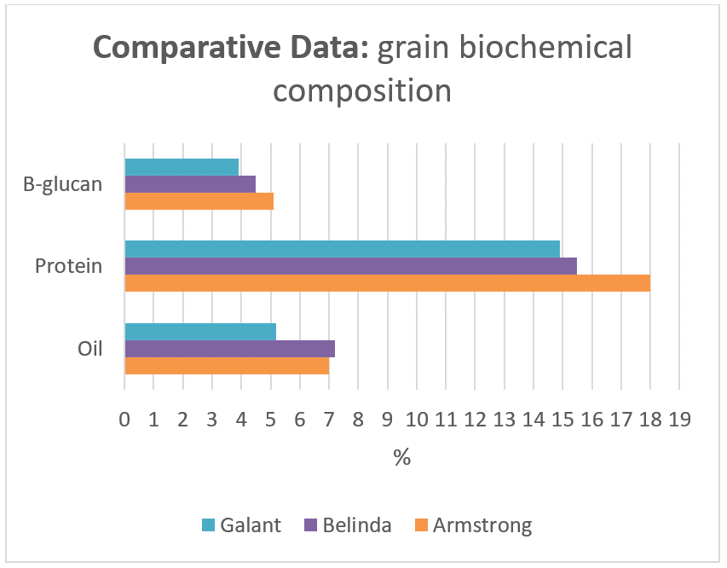 2022-12-06: Armstrong in the Oat Newsletter
An overview article describing CropTailor's new oat variety Armstrong is published in volume 59, 2022 Reports, of the Oat Newsletter! Armstrong is a variety with high protein, high oil, and high beta-glucan and is the latest effort by CropTailor in our mission to make oat a high-valued crop by improving its beneficial properties. You can acess the PDF and read all about it by clicking here (external link, the Oat Newsletter)!
The Oat Newsletter writes the following about it in their news update:
"A new oat cultivar out of Sweden that has high beta-glucan is described in this research report by Olof Larsson. 'Armstrong' is the first registered variety coming from CropTailor's mutant oat population and has 'Sang' in its pedigree. Sang, of course, is one of the lines that has now been fully sequenced."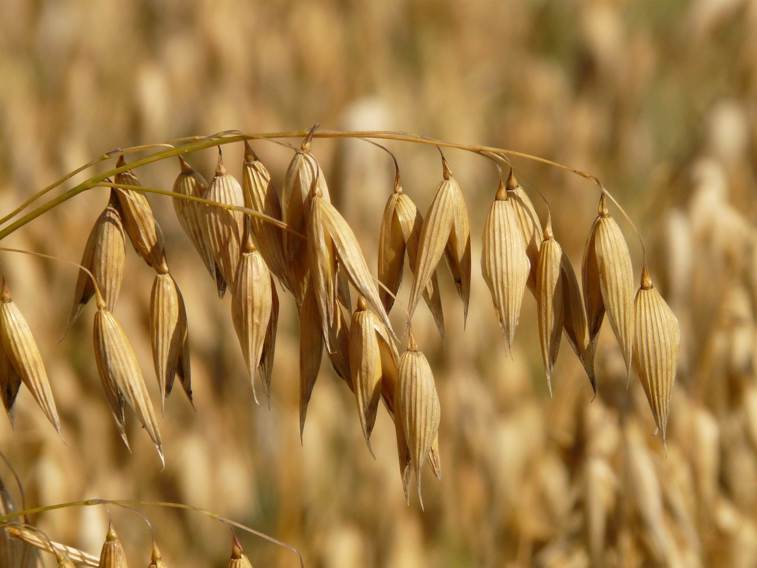 2022-10-21: Arabinoxylan Article
A new article published in Food Chemistry describes arabinoxylan content in ca. 500 lines from CropTailors unique oat population. The article is a collaboration between CropTailor and the research consortium ScanOats at Lund University, Sweden. Among the findings where lines that had up to 100% increase in arabinoxylan compared to the Belinda variety from which CropTailor's oat population originate. The findings will help CropTailor in our development of healthier oat varieties and trait discovery pertaining to dietary fibers.
Citation and link to the article:
Zambrano, J.A., Thyagarajan, A., Sardari, R.R.R., Olsson, O., Characterization of high Arabinoxylan oat lines identified from a mutagenized oat population, Food Chemistry (2022), doi: https://doi.org/10.1016/j.foodchem.2022.134687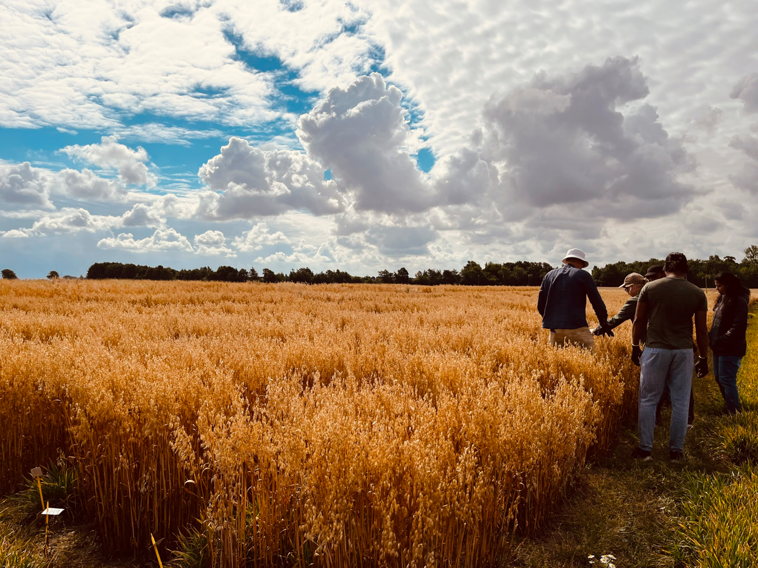 2022-08-10: Harvest
We have now concluded the harvest of our field trails 2022 and are exited to analyse all our material and see how our lines have performed during this years conditions.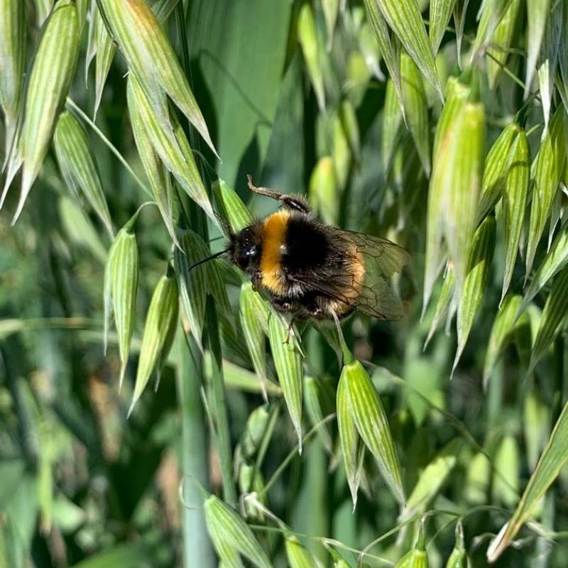 2022-06-18: New article published in Nature describing the oat genome
We are proud to announce that CropTailor, together with researchers from ScanOats at Lund University, has mapped and characterized the entire oat genome. The academic side of this work culminated in the 2022 Nature article 'The mosaic oat genome gives insights into a uniquely healthy cereal crop' (Kamal et al., 2022). You can read the press release from Lantmännen here (Swedish), from ScanOats here (Swedish), and a news article in Food Ingredients First here (English). You can access the Nature paper here (open access). You can also read more about the reference genome at our webpage The Sequenced Oat Genome.